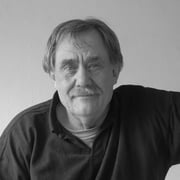 Colourful Scandinavian Lifestyle
Bo Bendixen is a Danish designer who holds on to the Scandinavian style and lifestyle in colourful designs. He studied in Copenhagen and Warsaw and opened his own design studio after his graduation. In 1982, he opened a gallery too. Today he has galleries in Helgenæs, Bornholm, Skagen, Lønstrup, Kloster, Fanø, Ebeltoft, Ribe and Blåvand.
In 1991, Bendixen had his international breakthrough, followed by the cooperation with several Japanese companies. Among other things, Bendixen is Chief Designer for the Japanese newspaper ASAHI SHIMBUN since 1994. His Design Studio is located in a former tobacco factory in the heart of Aarhus where Bendixen is responsible for the day-to-day operations and design.
Website by Bo Bendixen