Article from the 2015-06-17, of Guest author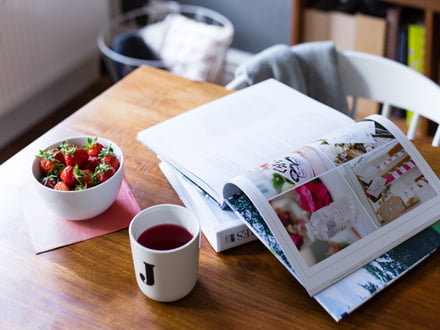 [Free translation] A dining room needs more than a table and a chair, since it is a place of meals with the family and friends, of activities and comfortable chatting. It is often a part of the living room and sometimes an own, separated area.
Open kitchens with adjacent dining areas are seen in new built homes and they emphasize the kitchen as a place of communicative dining. People like to spend time in the kitchen, enjoying the presence of the ones they love. While chopping and cooking occurs at the oven, friends and relatives come together at the table next to it. Communication is running through the openness of the room in the best case.
The dining room inside of the room to be personalized with pretty furniture and carefully arranged accessories without an effort. This is how your favourite pieces individualize the room you dine in.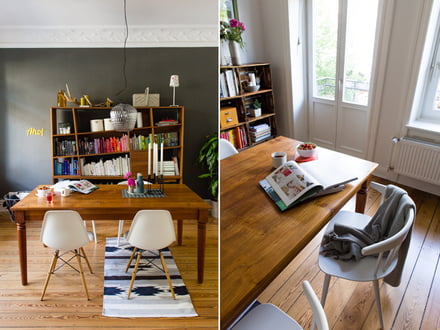 To furnish the dining room – with the Moodboard style-finder
It is important to define a determinate style for the furnishing of a room. Which style should the room wear in the end: Scandinavian, modern or classic? A Moodboard helps and filters different ideas, encouraging your sense for design. The first ideas will make it easier to choose colours, furniture pieces and accessories that suit each other.
Please note that the colour or material concept should harmonize in the whole room. You could use a determinate wooden tone when you choose a table. Would it make sense to repeat the tone at another spot of the room? It could be repeated in a pretty fruits bowl for example.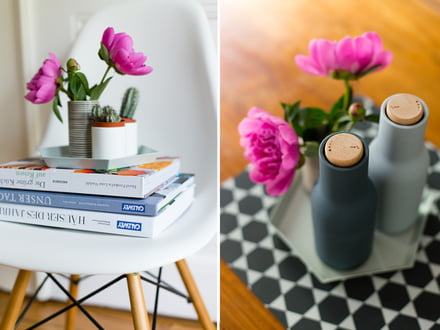 Wood adds warmth to white rooms wonderfully, by the way. It's the same thing for the colours you use for the walls. They should be repeated in some spots of the room.
Playfully use dining room furniture
The middle of the dining room is going to be the dining table, doubtlessly, and some chairs. It is allowed to play a bit with this. You cannot decide which chair it should be? Then chose some different ones. Such a combination can look cool and it might encourage some conversations about i. There is a rule to be kept in mind regarding the length of the table: calculate about 60 cm per dish.
A slim sideboard with a big bouquet and a pile of favourite books increase wellbeing and add some storage space. The low height keeps the room airy, so that it won't look filled up. Moreover some pretty prints or pictures will look gorgeous on top of sideboards. And if the table becomes too small, you will be able to use the sideboard as well.
Inspiration of the home design shop.
I chose my favourite Connox Shop pieces as source of inspiration for your personal dining room and added some impressions of my own dining room. Bright colours and pastel tones as well as cedar green accents as waring balance work great with a wooden dining table. Have fun while furnishing!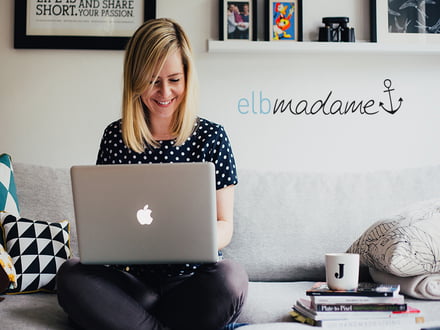 About the author:
Hej, I am Jasmin, I love good design and I am always searching for new ideas and inspiration. I write about good design & Interior, Travel and Lifestyle topics on my blog elbmadame.de and my secret dream is to live in a small house in San Francisco. I work as interior architect in my hometown Hamburg when I'm not blogging.