Article from the 2017-02-03, of Stephanie Marlow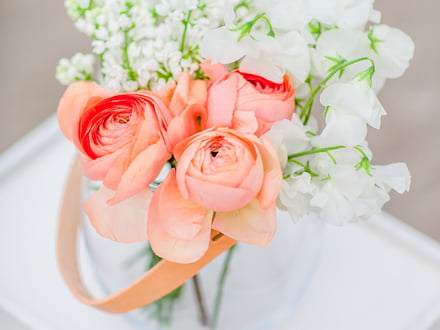 Knowing how to be romantic isn't a skill that comes naturally to everyone, and it's not always easy to represent the magnitude of your feelings for someone in an appropriate gift. Flowers? So cliché. Box of chocolates? A little impersonal. And buying romantic gifts for him can be even more difficult. He might not enjoy flowers, and that bottle-opener keychain in "macho" chrome doesn't exactly shout romance. So how do you give them something they'll love and add that touch of romantic flair? Read on! We've gathered some romantic date ideas and gift suggestions to make this Valentine's Day your most romantic yet...
It's the Thought That Counts
"It's the thought that counts" isn't just something that people say when a gift has missed the mark: when it comes to giving romantic gifts, the thought that you put into selecting it will shine through. A thoughtful token will be more appreciated than a very expensive, pure silk scarf if she never wears them, and clearly a set of whisky glasses that topped a list of the "most romantic gifts for him" will probably not be such a hit with your teetotal boyfriend. The trick is to think about what your partner likes and then add a romantic flourish or two, and the best flourish of all is always extra time spent together! Read on for some specific Valentine's Day gift and date ideas. Perhaps you'll use one of these, or perhaps they will simply inspire your own unique romantic Valentine's Day ideas - either way, we'd love to hear from you on Facebook or Twitter!
Gifts for a Travel Bug
If their biggest passion is travelling, there really is nothing better than gifting them a trip somewhere. Whether it's a train ticket for a daytrip or a romantic weekend in Rome, they will love the opportunity to visit somewhere new with their favorite person.
Gift Idea: A Scratch Map is a unique and thoughtful way to show that you understand their love of travel. They can scratch off the places you have been to reveal a colorful background that makes a great display piece for the wall. You could even fill a vase or similar with potential travel destinations on folded pieces of paper - tell them they can pick at random a new destination every year. It is a promise to travel the world together.
Date Idea: Plan a trip for the two of you to take together. Buy the tickets (train, plane, or perhaps museum or show tickets for a day trip if you're driving) and do some research into what sights and activities there are for the two of you to experience together.
Presentation is Everything: Having something to unwrap builds suspense, so avoid just handing them the travel tickets and scratch map and explaining where you're going. Instead, find a nice box that they can open to reveal the tickets and some photos of the places that you will visit together.
Gifts for a Music Lover
The radio is never on a volume lower than 10, their vinyl collection is their most prized possession and going to gigs is their favorite weekend activity. If music is their life, researching their favorite bands or artists is a great way to show your love.
Gift Idea: Find out which vinyls are missing from their collection and source them online or in your local record store. Add an extra touch of romance by choosing some of the lyrics that stand out to you and writing them down in a music journal. Your partner will cherish that you have made the effort to appreciate the songs that they love and will enjoy filling the rest of the journal themselves.
Date Idea: Research their favorite bands and see if anybody is touring nearby. If possible, gig tickets are the ideal gifts for lovers of live music - it's not only an experience, it's also a chance for them to share their passion with you. Alternatively, find a bar that plays live music and discover a new band together.
Presentation is Everything: The Flip Frame from Art Vinyl is a great way of presenting a new vinyl, you can even tuck the concert tickets into the corner of the frame! They will love being able to show off their vinyls on the wall and swap them out easily to display their latest favorite.
Gifts for a Sports Fan
For sports fans, their team is everything. Analysing every tactic, memorising every name, feeling the roar of euphoria when they win and the crushing disappointment when they lose. There's nothing you can do to ensure that their team win, but showing interest in the rules and players of the sport that they love is a good start.
Gift Idea: Find out who their favorite sports team is and get them the kit. If they already have the home kit, go for the away kit, or the training kit. Or a team scarf. The possibilities are endless!
Date Idea: Boost your gift with tickets to the next match. They'll love that you are taking an interest in their team and it will give them the opportunity to wear their new top! The promise to spend time together really is the easiest and most effective way to add romance to any gift.
Presentation is Everything: Why not add a wall display for their sports tickets? Or a calendar with all their team's fixtures already marked on it! Umbra's T-Frame is a great way to present the new top, and it also means that they can show everyone their favorite team by displaying it handily on the wall.
Gifts for a Chocoholic
A box of chocolates is a bit of a cliché when it comes to Valentine's Day. But if your partner loves chocolate, there's no reason why you can't be creative with it!
Gift Idea: What better gift for a chocoholic than a chocolate fondue set? A warm pool of melted chocolate and plenty of fresh fruit and marshmallows for dipping - and it's certainly something that you can enjoy together. Perhaps they love white chocolate and raspberries, or maybe they prefer dark chocolate and strawberries? Find out their favorite chocolate and fruit combination and be sure to have some in.
Date Idea: A hot chocolate date is a lovely romantic gesture. Plan a walk and stay warm together with the rich, sweet taste of a quality hot chocolate. The novelty "Glovers" by Radius Design are the perfect cheesy gift complement to your date: take a romantic walk hand in hand then come home and enjoy a chocolate fondue evening together.
Presentation is Everything: Wrap up a beautiful mug and include some mini-marshmallows and chocolate sprinkles to add some real luxury to your hot chocolate date. Romance in a mug!
The Old Classics
Of course, when it comes to romance, the old classics never lose their style. Flowers, chocolates and a bottle of wine can be very romantic too, as long as you put thought into it. Add your romantic flourishes by presenting the flowers in a beautiful new vase, gifting a jewelry stand to go with the new necklace, or setting the table for your romantic homecooked meal with fresh and stylish new crockery or wine glasses.
Share
Like what you see? Follow us on Facebook and Twitter for more home inspiration!
Share this post with your friends:
Facebook | Twitter | Google+ | Email