Article from the 2015-10-30, of Sabrina Pflüger
A few days ago, the German Design Council announced the winners of the German design awards 2016. In addition to the winners of the the categories of product and communication design, which will be awarded on February 12th in a formal ceremony during the Ambiente trade fair, the winner of the selected Personality Award was announced.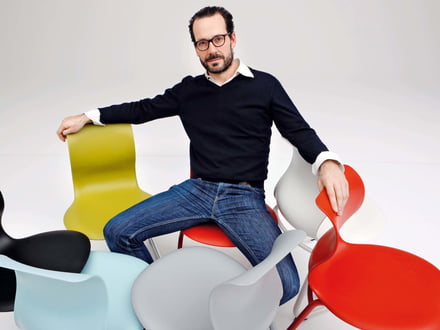 Konstantin Grcic is currently like no other contemporary German design - his outstanding performance was crucial to honor the Munich-based designer with the personality Award for the jury of the German design awards 2016.
The unconventional design of the Munich-based creative with his numerous designs for Flos, Magis, Flötotto and Artek is characterized with his passion for new materials and technologies decidingly influencing the contemporary living and working.
The design council awards personalities that outstand because of their exceptional products and performances for contemporary design since 2012. Thereby Grcic enters the row of influential designers like Hartmut Esslinger, Gerd Bulthaup and Nils Holger Moormann with this award.