Article from the 2015-06-29, of Sabrina Pflüger
Emerged in 1955, the Red Dot Design Award meanwhile counts to the most renowned design awards of the branch. Special ideas and products are honoured with the seal of approval every year in the categories Product Design, Communication Design and Design Concept. However, it's not only about the celebration of the awarded in this year's event, but the competition is also going to celebrate its 60th birthday.
Red Dot – Best of the Best
The award Red Dot: Best of the Best is given in the Aalto Theatre in Essen on the 29th of June in the event of a suitable ceremony. The highest single award honours 81 designs of the 5000 presentations. The special award will be given to the brothers Ronan and Erwan Bouroullec for the design of their Ruutu Vase – a collection of mouth-blown glasses for Iittala – and to the design company Stelton for the Easy kitchen Collection.
Red Dot honours "an unparalleled amount of creative power as well as extensive style and business skills", according to Dr. Peter Zec, initiator and CEO of Red Dot.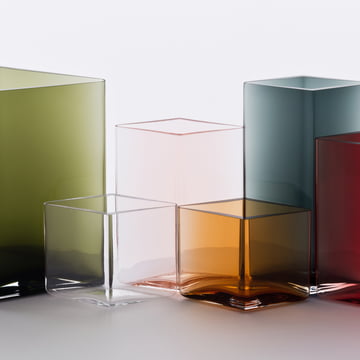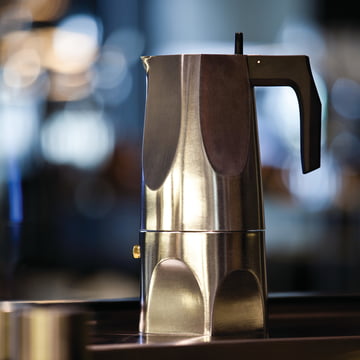 Another highlight id the gala evening is the tribute of the Design Team of the Year. A tribute that is given to the team of Robert Sachon & Bosch Home Appliances for their trend setting technological works and exceptional quality in this year. This makes Bosch the leading household devices brand of Europe. Previous winners were companies like Apple, BMW, Porsche, Sony, Lenovo and Hilti.
60 years Red Dot – the anniversary
Red Dot celebrates its 60th birthday in 2015. It's an event to celebrate the gallery friendliness and much more than that: the award itself and the design centre. The anniversary exhibition of the Red Dot Award: Lasting, not final form presents historic designs of the first winner's exhibition of 1955 and moreover shows the history of the design centre behind the curtains with numerous exhibits.
The winners of the design exhibition
The vernissage of the exhibitions Design on Stage and Icons of everyday life – Bosch devices through the ages - starts after the celebration in the Red Dot Design Museum. The exhibition includes this year's winners of the categories Product Design and Design Team of the Year from the 30th to the 26th of July. The exhibition shows gorgeous products that were tested regarding their innovation grade, functionality, longevity, symbolic and emotional value as well as ecological compatibility.
This year's awarded designs include the vases and bowls of the Stockholm Aquatic Collection by Bernadotte & Kylberg as well as the espresso maker Ossidiana designed by the architect Mario Trimarchi.
All the awarded are listed in the Red Dot online exhibition and the selected products in the Connox Shop Gallery.
Anniversary exhibition:
Lasting, not final form
- 29th June – 23rd August 2015
- Welterbe Zollverein
Special exhibition:
Design on Stage – Winners Red Dot Award: Product Design 2015
Icons of everyday life – Bosch devices through the ages
- 30th June – 26th July 2015
- Red Dot Design Museum