Article from the 2016-03-14, of Sabrina Pflüger
New upholstery fabric by Hay & Kvadrat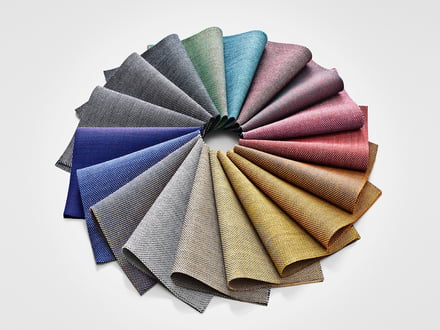 Surface by Hay is the first fabric, developed in direct cooperation between the leading textile company Kvadrat and the Danish design brand Hay.
The modern upholstery fabric is available in a diverse colours. Eighteen colours are available, composed - from a Panama weave – from three or four different colours only.
Viewed from afar, the threads melt to a harmonious hue, and the weaved pattern of different nuances is only recognized when it is looked closely. The colour range extends from neutral grey and camel tones up to powerful blue, red and green shades.
Robust & lightfast
The fabric, which was developed in cooeration between Hay and Kvadrat doesn't only convince with a special colouring, but as well with high class processing. Surface by Hay is an ideal upholstery for sofas, armchairs and other furniture with its total of 100,000 Martindale.
Mags Sofa for special prices
All the Mags Sofa configurations are available for special prices for a short period of time (14th March - 4th April) because of the cooperation and the launch of the new fabric. A cosy 2.5 - or 3-seater or a generous sofa area with chaise longue: The upholstered piece of furnitue can individually be configured with the modular sofa system Mags.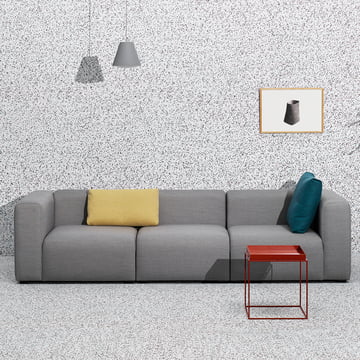 Our customer service will assist you when you order and configure your personal mags sofas.