Article from the 2015-09-09, of Annika Schneid
A new job, a new school, a new class. Each trainee is a bit scratched on the evening before the first day of the vocational school. "How is my new class?", "How are my new teachers?" Thereby, such questions are not necessary. It diesn't matter how often we told us the phrase "This year is going to be different" during the summer holidays, in the best high school musical-style. A first day of school has its own, same rules. School is school now no matter if we are six or 22.
Where did I land?
Who still remembers his first day at school? Well, the very first? Were you excited? Have you asked you questions such as: "How are my new classmates?" or "What will I learn?". Because I come from a small village, I wasn't very curious about who my new classmates would be. Everyone knows everyone in the country. In the vocational school it is different. I more or less learned to love the schook system during the last years. I assume not to get really surprised anymore. Nevertheless, I will grade the first time "alone". My friends won't stand next to me, as usual. They are just like me, they moved out intp a big city: Hamburg, Bremen, Berlin. Each of them for their own career aspirations. For me, it was quite classic: Something with media. It has become a training for becoming a marketing communication businesswoman.
So, there I am standing in front of my new school and wonder: "Who do I know? Who do the others know?" With luck: One or two people working in the same company. With bad luck: Anyone. So everyone enters the building on his own with a look of loss. In the head there are some questions like "Who could be in my class?" and "Where do I go at all?".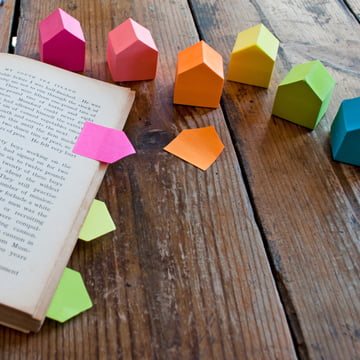 To outsiders it probably looks like a strange kind of dance: One look to the floor plan, looking at the crowd, step forward, step to the side, a short break and waiting for other seeking faces. Finally, everyone found his class room. Thanks to the floor map!
Actually everything as always
Arrived in the classroom everything is easy at once. Already in the first two hours, the known rules come back into force. Is the door to your room open? Then run! Unless you want to sit in the first row during the first half-year. Name badges? Will never come out of fashion upon teachers. Drink and eat in the room? You're probably joking, prohibited! Mobile phones? Better not ask.
Actually you should be thankful for the coffee prohibition in the classroom. Because if at that point you still hadn't a conversation theme with your seat mate, here it is. There is only one opinion about coffee-deprivation.
In the next two hours, there will be meeting games. Those in which you should assign attributes the letters of your surname. 12 years of school seem not to to have improved me at all. My ideas are little true words like "sleek" and "low".
A look at the note on my left side me calms me. "Robust" and "rustic" doesn't sound not much better. I better don't talk about my drawing of myself.
Shortly before the end of the school day, then the first shock. The rest of my class seems equally thrilled by the sight that is offered to us. The small black digital camera can mean only one thing: the threat of photos for the school record. It occurs just as I had imagined. Or, to say it with the words of my seat neighbor: "It's not as bad as it looks, it's worse." The result of my one-minute photo shoot is quite presentable. Thanks to the camera flash I'll wink at the teachers for the next two years, more or less happily.
At the end of my first day I know quite well my school thanks to double discovery tours, my ability to respond has carried me once again in the first line of seats and my photo is not the best one. In the evening I think: "I really don't know, why I am thinking this much about it. Actually everything was as always."
Phrases you guaranteed won't be missing on the first day of school:
"In which company are you working?"
"Already hat a school discovery tour?"
"You all have friendly faces." (Really means: "I'll take a picture of you in the next few minutes.") Tip: Disappear in one of the toilets, which were shown during the discovery trip. Every other lockable room should also meet the purpose.
"The Wi-Fi network is for educational purposes, not for YouTube."
"Cell phones belong in the bags during school hours." (Really means: "I don't care if your friends are posting their meal on Instagram.")
"Could you please put a page with your name on the table?"
By the way, besides many sweets, there were a Moleskine calendar, pencils by design letters, a suck UK House page marker and a calculator by Mondo in my first-school-day-bag from Connox.