Article from the 2016-09-13, of Sophie Wrede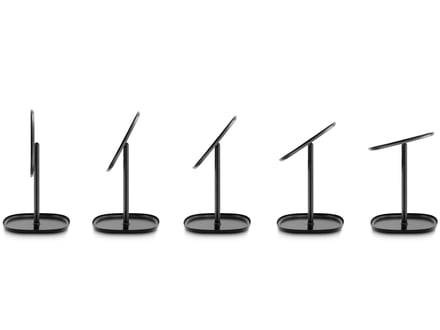 You don't have to be a queen in a fairytale to own a mirror that makes you feel good about yourself. It's that time again for a post in our series of "1 Product | 3 Blogs". This time it's all about the practical Flip Mirror from Normann Copenhagen. The inspiration behind the design was the traditional dressing table, which allows the beholder to check their reflection while also storing all the little things that you like to have to hand. The uncomplicated design fits into any room - read how these three bloggers used the mirror in their homes.
Scandinavian Design
Mirrors have a fairly simple function, but designer Javier Moreno created a mirror for Normann Copenhagen that offers more: it can be rotated up, down and all the way around. Flip's predecessor was the dressing table, and as such the mirrors foot forms a tray, for the practical storage of handy items. The tray is ideal for jewellery, make-up, keys and much more. Its friendly and inviting appearance means the mirror looks good in any space, There's no doubt about it - it's not only our bloggers who have been captured by the beauty of Flip!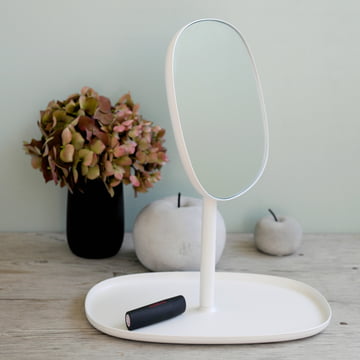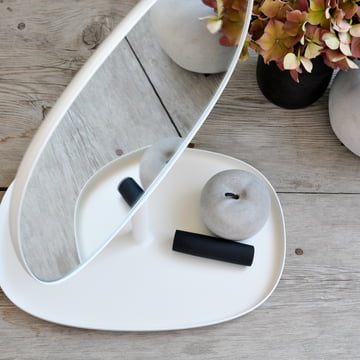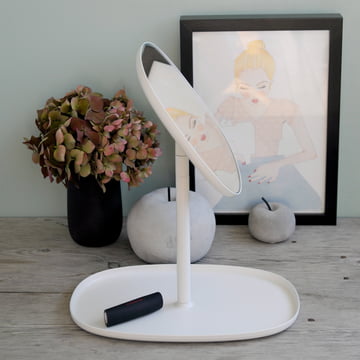 The Flip is Andrea's new favourite piece. The blogger from LeMapi has put her new table mirror on the dresser in the hallway. She uses the practical tray space to store all the things that she needs for leaving the house: house keys, car keys and a lipstick! It also means you can quickly check your reflection before leaving the house.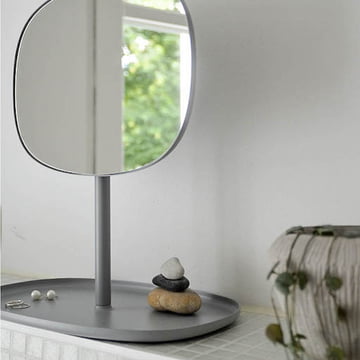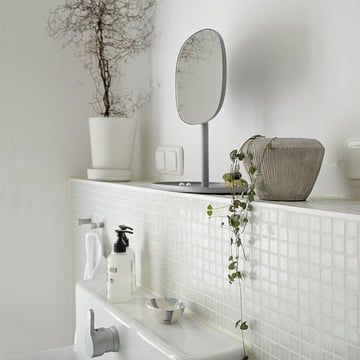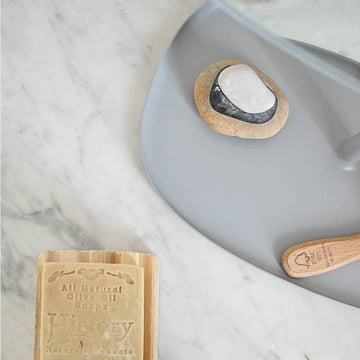 The minimalism of this Scandinavian design integrates well into almost any home design. The mirror fits perfectly in Schirin's bathroom, as she explains in her blog Schmasonnen. Flip is the ideal décor solution for the bathroom. Light from the windows moves depending on the time of day, and the mirror can be "flipped" to catch the angle of natural light, as it is 360° rotatable. Additionally, the tray offers a space for trinkets and bathroom accessories.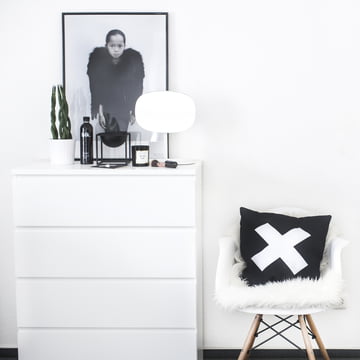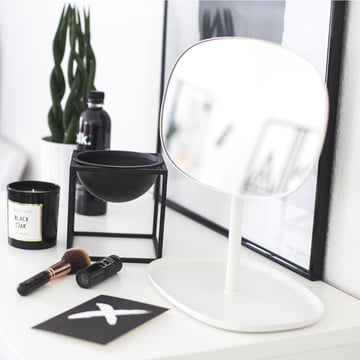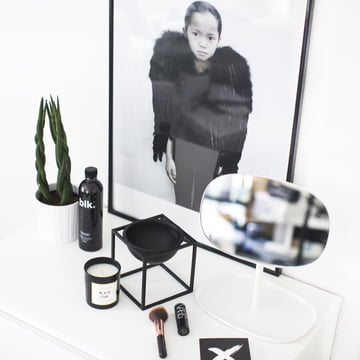 For Laura from fashionlandscape, Flip is the perfect mirror for make-up. Her make-up, jewellery and hairbrush are always within reach! The Flip mirror from Normann Copenhagen and the Kubus Bowl from byLassen are a perfect match for a minimalist and elegant home design.
The bloggers all put the Flip Mirror into different room and used them for different purposes - they were agreed about one thing though: the Flip is both enchanting and exceptionally practical.