Article from the 2015-06-25, of Guest author
[Free translation] Chair noun [C] (FURNITURE) a seat for one person that has a back, usually four legs, and sometimes two arms. Is what's written in the Cambridge Dictionary. But the writer of the definition didn't know the About a Chair AAC 22 by HAY, since my new favourite piece is far more than a piece of furniture to sit on. I have been searching for a chair with a white seat and bright wooden legs for my working desk for a long time. It should suit my desk, where I can be creative, where I work with pictures and write blog-texts. As soon as I saw the big parcel of Connox in our corridor and unwrapped the chair, I had the first ideas of how many ways there are to make use of Hay's About a Chair. Motives emerged in my head and my photo-heard was beating faster immediately! I am astonished of how many possibilities there are to emphasize a chair. It is incredibly wonderful: A real decoration and photo-talent. Let me present some of my ideas in here. I am sure you are having more ideas still!
Idea 1: a children photo shooting
The comfortable seat is perfectly suitable for children and my model of that day felt obviously well.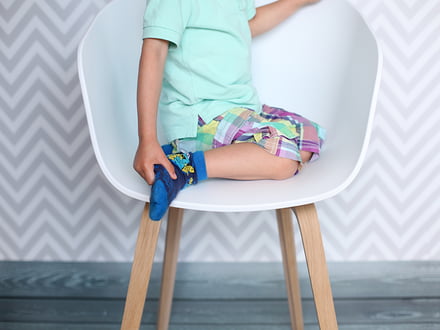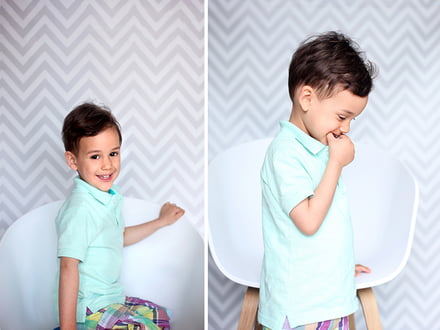 Idea 2: A decorative side table
Why should a chair be only used to sit on it? Apart from the explanation of the Cambridge Dictionary: I believe in the power of chairs used as decoration tables!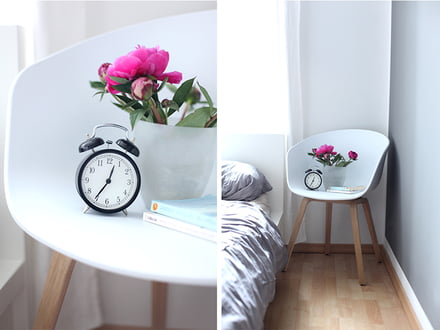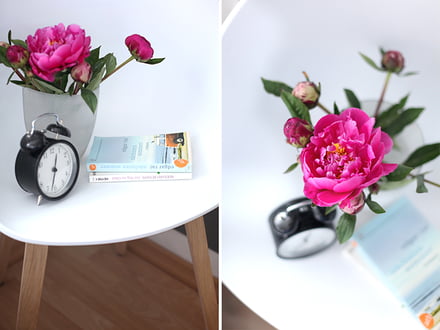 Idea 3: Adult's portraits
When I was photographing the kid, I had the idea of using the chair to portrait adults. As soon as that, the set was changed: A different background will make the chair look very different.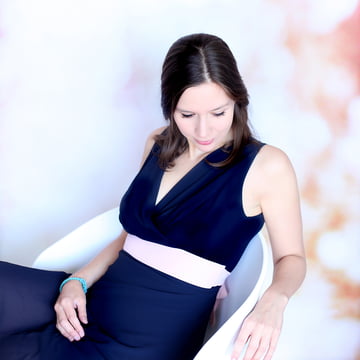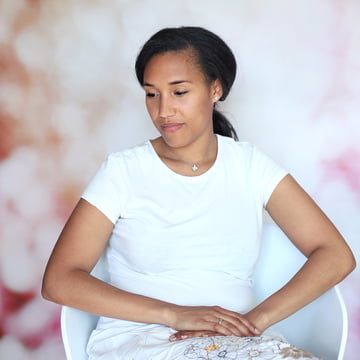 Idea 4: On the balcony!
Why should such a oretty chair remain inside? The decoration is pretty, guests will have a comfortable chair and the balcony is a good method of showing what you're proud of.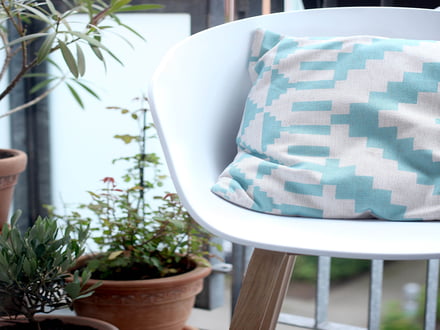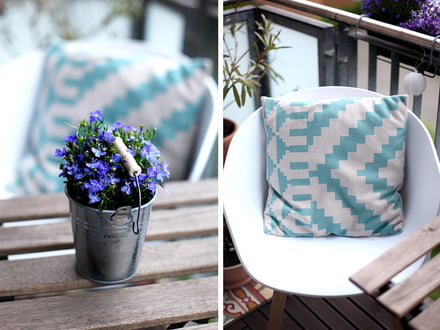 Idea 5: Product photography and whiteBox
The chair is perfect to be used for product photography. Its white seat is responsible for an effect, which reminds us of a whiteBox. Especially its laterals are reflected by the daylight. Shadows only emerge minimally and a studio lamp isn't necessary – at good available light.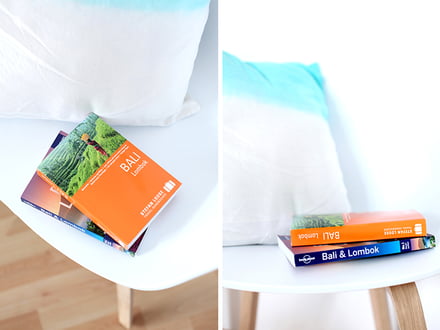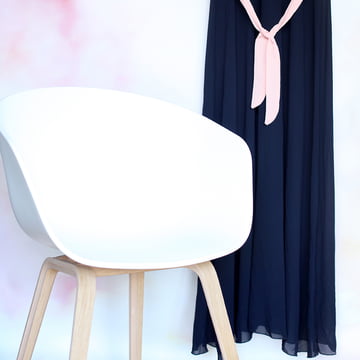 Idea 6: For the office
Back to my initial idea. A chair for my office! The HAY About A Chair looks gorgeous in an office.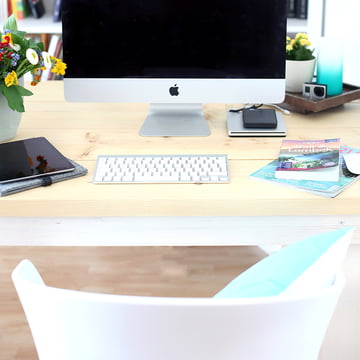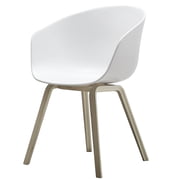 Hay - About a Chair AAC 22 (oak soaped) in our shop
Click the button to enter our Home Design Shop.
View now!
About the author: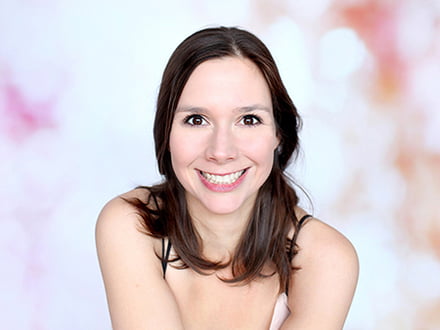 Vanessa. 31 years old. From Hamburg. I love: photography. Design. Music & the small things of life. I am addicted to: photographing. Travelling. Reading blogs. Good coffee, tasty ice-cream & furnishing ideas. What I do: I design photo backgrounds and accessories for photographers. Sometimes I sew camera belts and cases and I organise workshops about photography. This is what I write about: Tips about photography, DIY, interior design and travelling.