ConnoxPlus & ConnoxPoints
ConnoxPlus is our exclusive club for loyal customers. It is free to join and as a member you'll get VIP treatment throughout our online shop. Read on to find out more, or sign up now!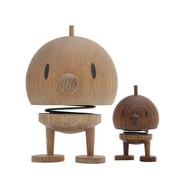 Advantages for ConnoxPlus Members
Priority dispatch
Exclusive deals: up to 70% off
Stay informed and inspired
€10/$10 voucher
Earn 5% back on every order with ConnoxPoints
Join ConnoxPlus now for free!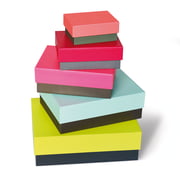 Priority dispatch
We put orders from ConnoxPlus members at the top of the pile. That means that your order jumps straight to the front of the queue! Our warehouse team will prioritise your order over others, carefully but quickly collecting and packaging your items so that your order can be dispatched as soon as possible.
Exclusive deals: up to 70% off
There is a special section on the Connox website that is only accessible by ConnoxPlus members. This area is full of amazing deals, exclusively for you! Whereas our open-to-everyone Special Offers page features discounts of up to 40% off, our ConnoxPlus members-only area features designer products with up to 70% off.
Stay informed and inspired
ConnoxPlus members benefit from regular newsletters. You'll be kept up to date with all our special offers, as well as the latest designs, styles and home inspiration. We'll even send you a gift on your birthday!
€10/$10 voucher
After joining ConnoxPlus, you'll receive an email with a free €10/$10 voucher! You can use your voucher on orders over €80/$80. It's a little welcome present from us to you.
Earn 5% back on every order with ConnoxPoints
You will earn ConnoxPoints for every order you place as a ConnoxPlus member. You get 5 points for every €1/$1 you spend, and each ConnoxPoint is worth 1 cent off your next order - that means you get 5% of your order value back in points to spend at Connox! Find out more below.
Ready to become a ConnoxPlus member?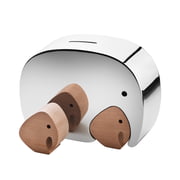 What are ConnoxPoints?
ConnoxPoints are our way of saying thank you to our loyal customers. As a ConnoxPlus member, you will earn 5 points for every single euro/dollar you spend. ConnoxPoints are collected in your account and can be redeemed against future orders. - the more you spend, the more you save.
How do I earn ConnoxPoints?
When you place an order through your ConnoxPlus account, ConnoxPoints will be automaticallyapplied to your Customer Account 7 days after your order has been dispatched.
You earn 5 points for every €1/$1 you spend, and every ConnoxPoint is worth 1 cent off your next order. So if you spend €100/$100, you'll receive 500 ConnoxPoints, which can be used to get €5/$5 off your next purchase. That's 5% back for every order!
Bonus! How to earn extra points for free:
How can I redeem my ConnoxPoints?
When shopping at Connox, your ConnoxPoints are displayed you have collected in your shopping cart. They are shown underneath your products. To redeem your points and get money off your order, simply click the "+Redeem Now" button.
If you have more ConnoxPoints in your account than your order value, your remaining points will be saved for your next order at Connox.
Conditions:
ConnoxPoints are valid for 18 months and are automatically deleted after this time. There is no minimum order value for using your ConnoxPoints - that means that if you collect enough points, you can even use them to get freebies!
ConnoxPoints are valid on products only they cannot be earnt from, or applied to, the cost of shipping.
Start collecting ConnoxPoints today!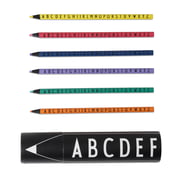 When will I receive my ConnoxPoints?
Your ConnoxPoints will be automatically applied to your account 7 days after your payment has been received.
Points that you earn through writing reviews will be redeemable after 3 days.
If you successfully refer a friend to ConnoxPlus, your 500 points will be added within 3 days of your friend signing up.
What happens if I return a product that I bought with ConnoxPoints?
Your ConnoxPoints will be refunded to your account as soon as the return has been processed - usually within two weeks.
How much is a ConnoxPoint worth?
Every ConnoxPoint is worth €0.01/$0.01, and can only be redeemed against orders at Connox.
How long can I keep my ConnoxPoints for?
Your ConnoxPoints last 18 months. If you have not used them after one and a half years, they will be disappear from your account.
Can I earn extra ConnoxPoints without placing an order?
Yes! You can also earn ConnoxPoints by telling your friends about the benefits of ConnoxPlus through our referral system. We will give you 500 ConnoxPoints for every friend who registers as a member.
We also reward ConnoxPoints for product reviews. We will give you 100 ConnoxPoints for every product that you review. Please note, you can only write reviews for products that you have bought at Connox through your Customer Account.
Ready to join ConnoxPlus for free?