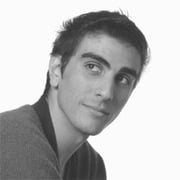 Industrial Machines as the Source of Inspiration
Charles Seuleusian studied industrial design at the Ecole Nationale Supérieure de Création Industrielle (ENSCI) in Paris and graduated in 2013. Since then he has worked for the design studios by Jeff Miller in New York and Arik Levy in Paris. Currently, he lives in Paris and works for the Patrick Norguet Studio.
For Charles, industrial machinery and processes are an insatiable source of fantasies and ideas that consistently are the source of inspiration for his furniture and designs. His style is characterised by elegant, discreet but useful items.
Website by Charles Seuleusian