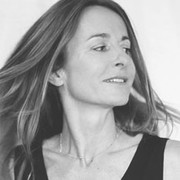 Balance between Light, Shape, Aesthetics and Usability
Florence Watine is a French interior decorator who has her own studio with the name FLOW since 2000. Mostly, she designs houses and apartments for private purposes. From the very beginning her ideas went beyond the borders of interior design, which is why she also designs design objects. From the lines of a building to the details of a design object, for Watine everything revolves around reflection of light, the shape, the aesthetics and usability of her creations.
When all four components are perfectly matching, a unique space or design unicum is the result. Often, her customers ask her to design special design objects for their personal living areas to find the perfect balance between light, form, aesthetics and usability.
Website by Florence Watine