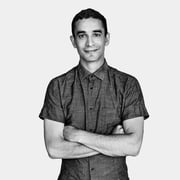 Functional and Sustainable Design
Rudi Wulff is a Norwegian product and graphic designer who, after studying at the school of Architecture and Design in Oslo, founded his own studio Wulff and has since worked for numerous manufacturers such as Northern.
Rudi's repertoire includes lamps, furniture, decorative objects and practical accessories. He is always committed to positively enrich the user with his timeless, functional and well thought out products. Wulff believes that well-executed design improves life on many levels, both consciously and unconsciously. He also ensures that his products are the result of a sustainable and responsible use of resources, which Wulff believes is one of the most important tasks of a designer.
Website by Rudi Wulff