The Fiber Chair Series by Muuto offers a wide range of chairs with different seat shells, bases and upholstery. Use this overview to find the right model for your home.
Tip: If you can't find your favourite, please contact our customer service team who will be happy to help you with any questions or requests.
Fiber Side Chair | Fiber Armchair | Fiber Lounge Chair
1. Seat shells: 3 shapes
The Fiber Chair from Muuto is available with three different seat shells to suit every taste and need. The model Side Chair without armrests can be used well at the home workplace, while the Armchair version with armrests can be used for example at the dining table. The Fiber Lounge Chair is perfect for relaxing because of its wider and deeper seat.
2. Fiber Side Chair underframes
The seat shells have different undercarriages that can be selected according to the location. With the Muuto Fiber Side Chair you can choose between seven types of base frames, including classic four-legged bases made of wood and metal as well as sled or star-shaped feet with or without castors.
3. Fiber Armchair undercarriages
The Fiber Armchair is available with six different bases. You can also choose between wooden and metal frames as well as runners or star frames with or without castors.
4. Fiber Lounge Chair bases
With the Fiber Lounge Chairs you can choose between two bases. The Lounge Chair is available with a four-legged metal or wooden frame.
5. Materials Base frames
For the base frames of the Fiber Chair you can choose between wood and metal. The wooden frames are made of oak wood and are available in various finishes. The metal legs, on the other hand, are made of chrome-plated or powder-coated steel in various colours.
6. Seat shell colours
The seat shells of the Fiber Chairs are available in five different colors and are made of 25 % wood fiber, 70 % polyproplene and 5 % dyed PP.
7. Upholstery Fiber Chair
All models of the Fiber Chair are available completely without upholstery as well as with full upholstery. The Fiber Armchair can also be chosen with front upholstery. A seat cushion to rest on is available separately for all unupholstered versions.
8. Upholstery fabrics
All upholstered Fiber Chairs can be ordered with textiles or leather types. You can choose between Kvadrat fabrics, Wooly fabrics and premium leather.
Kvadrat
Remix | Steelcut | Steelcut Trio | Clara | Divina | Divina Melange | Divina MD | Hallingdal | Canvas
Muuto Leather Selection
Refine Leather | Easy Leather | Endure Leather | Faux Leather
Novotex
Wooly
9. Fibre stool
In addition to the Fiber Chairs, Muuto also offers a Fiber Stool series with various stools and bar stools. These are also available with different seat shells, upholstery and bases.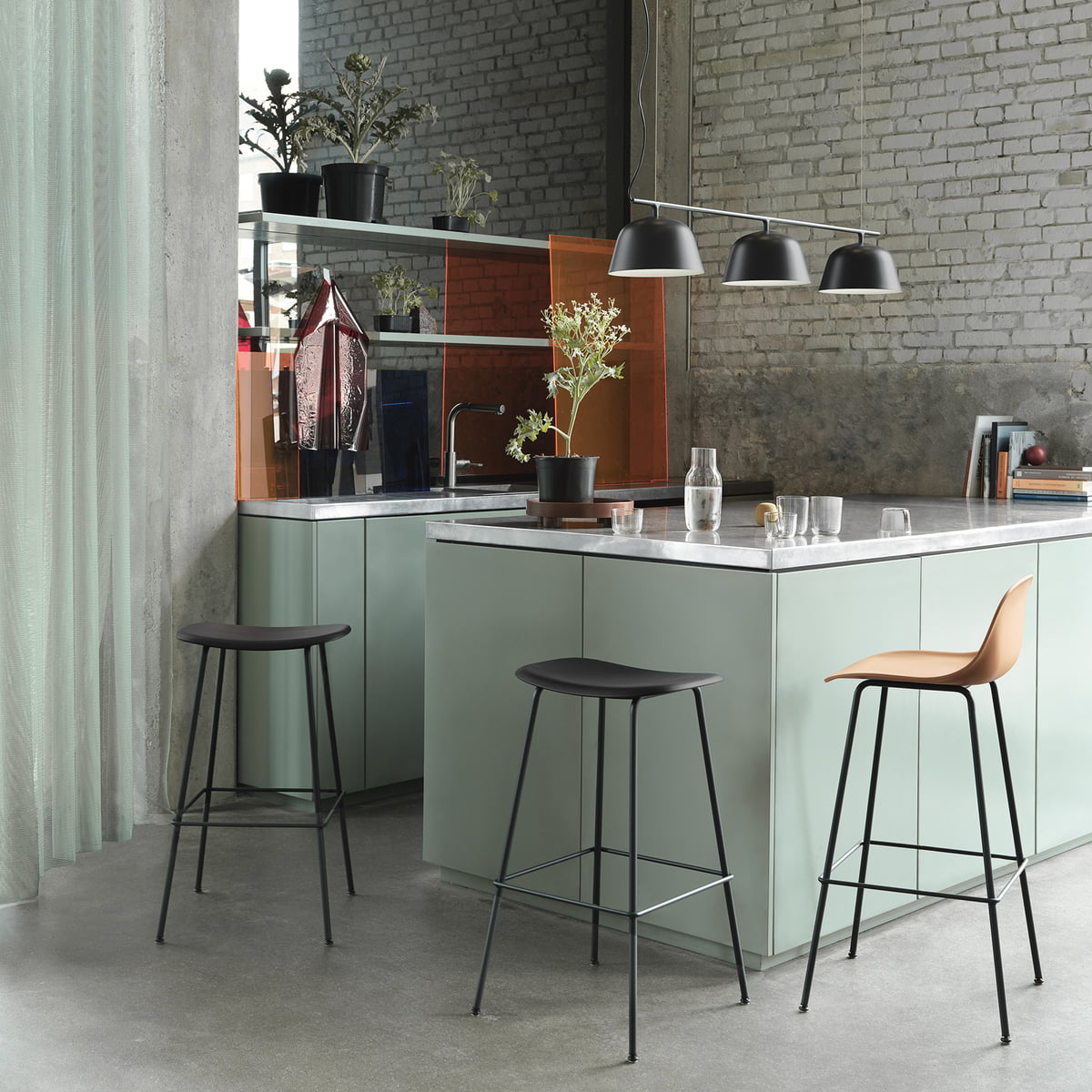 Tip: If your desired variant is not listed, please contact our customer service.