French Design
French Furniture Design - Charming & Diverse
Since the 1920s, one generation of French designers after another have significantly shaped the history of design. French design is elegant, captivates with its round shapes and is slightly more playful than other styles. From Art Déco and Industrial Design to the Vintage Style - French Design offers a lot of variety.
Art Déco Forever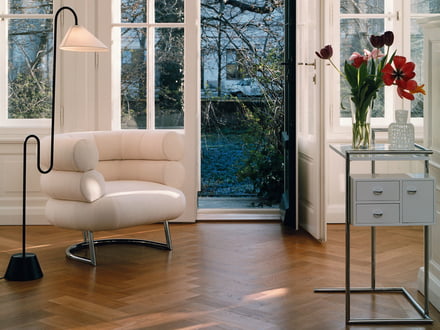 Art Déco is a movement in the decorative arts and architecture that originated in the 1920s in France. It wasn't long before the style took the world by storm and was extremely popular right up to the 1940s. Art Déco is derived from "arts décoratifs", which means "decorative art". The heyday of this design style was about the same time as the Bauhaus era.
Eileen Gray, who was born in Ireland, spent most of her life in France. The objects she designed are attributed both to Art Déco and modernism. Eileen Gray was far ahead of her time: Her most popular piece - the leather armchair Bibendum - as well as other furniture she designed, still look current today.
Le Corbusier was also one of the most influential architects, designers and design theorists of the 20th century. Le Corbusier's ideas for the future of interior design included bare walls and flexible pieces of furniture. He designed tubular steel furniture, such as the armchair LC1, LC2 Chair or the chaise longue LC4.
Nostalgia in Design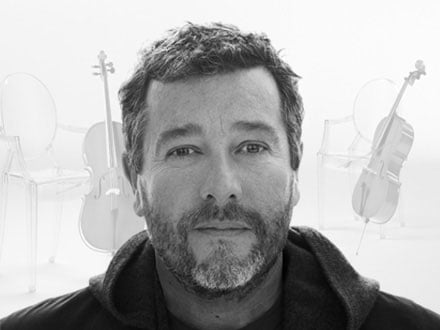 The designers in France could not seem to break away from the craftsmanship of the 1950s. While a dense network of medium-sized industrial companies had already formed in Italy, making good technical progress and coming up with creative innovations, this development only took place France ten years later, under the aegis of a new generation of designers.
Representatives who contributed to making French design popular worldwide included Jean Prouvé as well as Philippe Starck. The objects he created can be regarded as having idealistic and emotional values as well as economic aspects.
The multitude of awards and prizes, the presence of his objects in the collections of the world's most important museums and last but not least the enormous sales of his products, make Starck one of the most influential designers of the present.
Modern French Design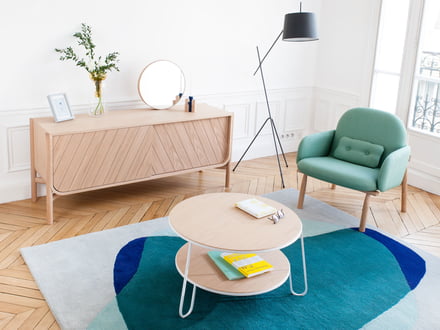 Shaped by designers such as Serge Mouille, Le Corbusier or Philippe Starck - who in recent decades have put their creative mark on French design - the design is now rounder, with more curves and appears a bit more playful. Ronan & Erwan Bouroullec, Inga Sempé and Marc Sadler are just a few examples of modern French design.
The design of the French companies, such as Hartô, Fermob or Red Edition consists of furniture with elegant vintage charm, characterised by a shapely, colourful and simple features. Companies like Tolix, however, are committed to industrial design, creating classic metal chairs, armchairs, and seating.
The French style is diverse and ranges from elegant, vintage and industrial.