Article from the 2016-06-08, of Sophie Wrede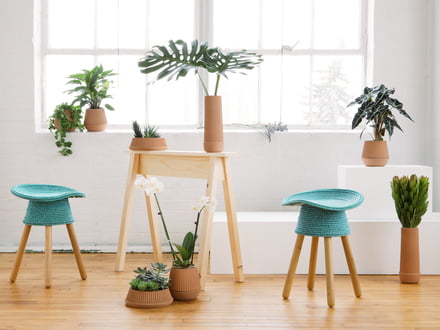 Strong, autumnal tones meet natural materials such as wood, bamboo, linen, wool or clay. Branches and floral patterns decorate living rooms – Ethno Living is the current trend in interior design. Or "Artisanal Gardening", as the style office bora.herke.palmisano so appropriately titled the new style at the Ambiente Furnishings Fair. Inspired by nature and gardening, the style blurs the line between indoors and out. How can you easily create the cosy and relaxed ambience of this style in your own home? Read for yourself.
A Return to Tradition and Craftsmanship
The term "Artisanal Gardening" captures the spirit of the style, using traditional craftsmanship and practices, such as braiding, stitching and embroidering, carving, engraving and glazing, to naturally and authentically draw attention to the materials from nature and the garden.
Craftsmanship is also an important topic. Traditional rugs by nanimarquina are made by hand, as are the solid wood stools by Jan Kurtz, and many more design pieces.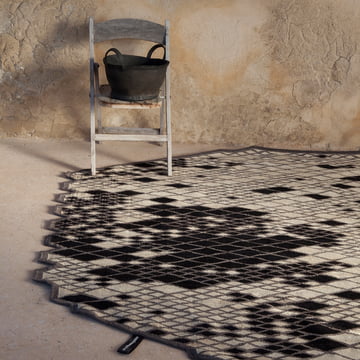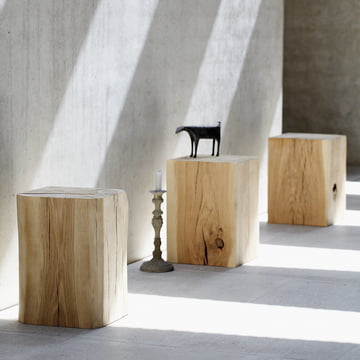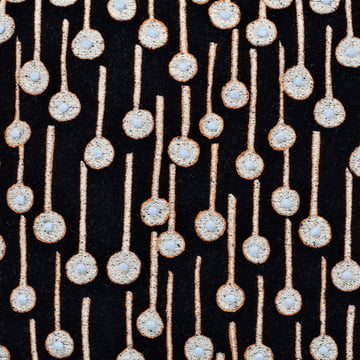 The ethno living trend is not only defined by a lifestyle inspired by nature, but is also the expression for an mindful approach to use of resources, appreciation for craftsmanship and respect for culture and tradition. The lovingly made furniture and accessories create an oasis in nature for your own front room.
Figures from Nature and Craftsmanship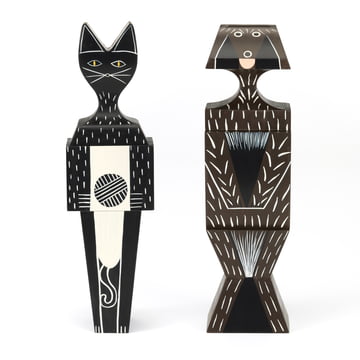 A firm component of this style is that pieces are made by hand. Folk Art pieces by design icon Alexander Girard have their firm space in the new nature idyll. He passionately collected textiles and folk art pieces from many different cultures around the world, and took inspiration for his work from nature, urban life and folk art. The results included abstract figures from nature, for example the Wooden Dolls.
Floral Embroidery
Whether with vases, cushions or other decor accessories, floral patterns create a primal, natural atmosphere.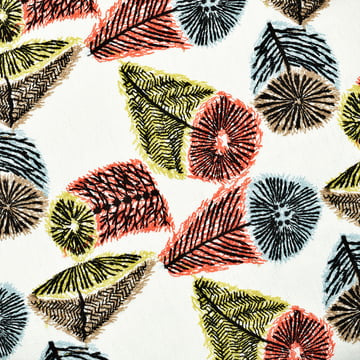 The cushions by Akira Minagawa are inspired by nature and stand out with refined patterns and elegant colour tones. Whether tone on tone or patterns with vivid colour schemes – the natural style allows everything that has an authentic and primal flair. What colours are they exactly? That is difficult to define. The colour palette is extensive: tones from red to orange and violet to brown, as well as strong leaf, grass and moss green nuances and soft fresh colours like natural beige – anything goes and the more the merrier!
Real Plants Keep Design Fresh
Aside from floral patterns, real plants are joining us in our living spaces. Innovative as well as natural plant solutions by urbanature, as well as the Spira Greenhouse by Skagerak are suitable for inside as well as out, and perfectly present plants, herbs and your favourite flowers. Without you having to do anything, the green plants bring your ethno-idyll to life.
Ethno Living: Now It's Your Turn!
Now you have read how the interplay between different fabrics, textures, colours and patterns creates a cosy living atmosphere. To conclude: it's about mixing! Be bold and use contrasting natural materials, play with light and create an authentic atmosphere in the ethno living style. You will see the boundary between inside and outside blurring as if of its own accord.