The world of design is changing. Global issues such as decreasing resources, climate change and social imbalance dominate public debates and increasingly shape our surrounding, including things we use in our daily life.
Nowadays, the work of manufacturers, product and industrial designers includes far more than production or industrial design of mass goods. Sustainable design is required: materials used for production should be as eco-friendly and renewable as possible, while production conditions should be socially fair. Moreover, the aim is to open new markets and to attract attention to these issues in a world shaped by modern media, in which current and short-term trends often seem to be more important than values and content.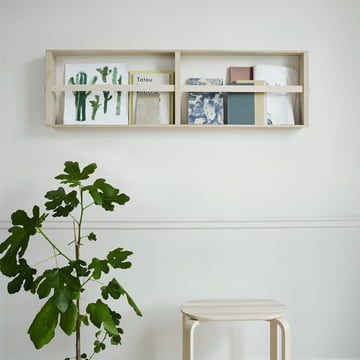 The distinction between superficial kitsch and genuinely innovative and significant objects is determined already at the stage of design development. Good product design has always been defined on the basis of such criteria as reliability, flexibility, adaptability and recyclability or reusability. The role of economic rationality, social compatibility and ecological needs in modern design has become more important than ever. These are the primary factors that characterize the concept of Ecodesign.
The main principles and development goals of Ecodesign are:
Design appropriate to material characteristics
Material-efficient design
Energy-efficient design
Low-pollution design
Waste-avoiding design
Durable and easy-to-repair design
Recycling-friendly design
Disposal-friendly design
Logistically friendly design
(Source: http://www.econcept.org/)
Sustainable Design
A number of famous manufacturer companies such as Vitra provide a good example for everyone else with their eco-friendly products. Timeless and innovative furniture design guarantees aesthetic appearance and long service. Furthermore, desk chairs such as MedaPal have been awarded with the Greenguard certificate and the Blue Angel eco-label. They are recyclable by 94% and 92%.
Sustainable Timber Industry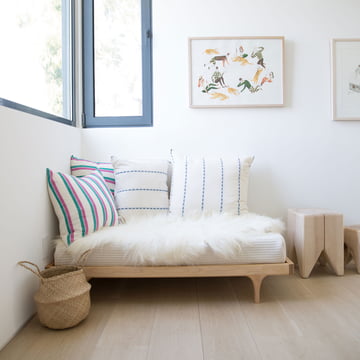 Further examples of successful Ecodesign have been demonstrated by small manufacturers, such as the Indonesian company Magno. The designer Singgih Susilo Kartono produces handcrafted wooden radios – each of them takes 16 hours to be made. His company ensures the income of many families in his home village, Temanggung (in the middle of Java), and gives his young employees a career perspective in fair social conditions. An arboretum, which was founded next to the Magno workshop, supplies the whole village with young plants. Singgih Kartono aims to facilitate long-term oriented ecological sensitization of locals. In his production, he uses only cultivated timber.
Upcycling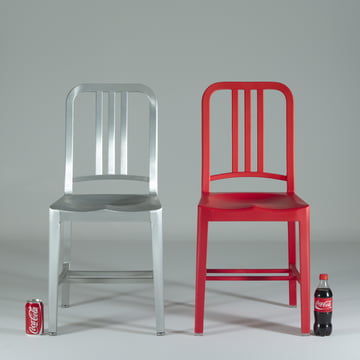 Companies such as Muuto, Hay and Emeco also experiment with eco-friendly and innovative materials. These companies produce products from so-called PET felt. PET (Polyethylenterephthalat) is mostly used in production of PET bottles, which can be recycled into a felt-like material and used in production of other objects. From storage baskets to chairs, there aren't many things that cannot be produced out of recycled Coca-Cola and water bottles. At the same time, other composite materials such as ceramic-plastic mixtures or wood-plastic composites are also very trendy.
Natural Resources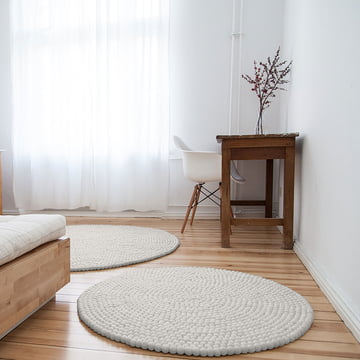 Other producers rely on renewable materials such as natural felt. The assortment of the German company Hey-Sign, for example, consists only of natural felt products (out of 100% pure new wool) – from pillowcases to carpets. Felt has the following advantages: it is permeable to air, agreeable to the touch, elastic, heat-insulating and dirt-repellent because of its natural fat content. Therefore, in addition to being eco-friendly, pure natural products usually offer many more benefits than their synthetic counterparts.
Many designers, producers and manufacturers recognized the advantages of Ecodesign and adapted their product development as well as whole product life cycles to the corresponding social, economic, technical and legal conditions. Times of obsolescence have ended, hurray to long-lasting products!
At Connox, both social responsibility and protection of the environment have become some of the most important priorities. Thus, our business policy is governed by the principle of sustainability. Find out more about our ecological self-image.