Article from the 2016-08-18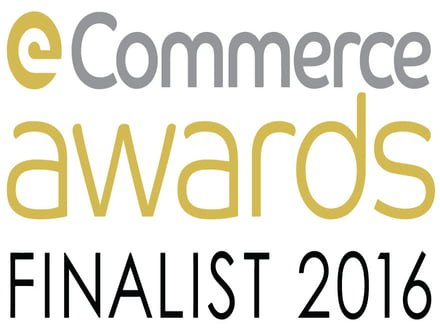 We are very excited to share with you all that we have been selected as a finalist in the eCommerce Awards for Excellence - one of the most prestigious awards in online retail.
Connox has been nominated in the category for the Best eCommerce Customer Service, highlighting our dedication to customer care and validating our core belief that you, the customer, should be at the centre of every working decision we make.
We always enjoy hearing customer feedback, and it is an honour to be recognised for customer service by such a distinguished awards body. The eCommerce Awards for Excellence are in their eighth year and honour the very best online companies and campaigns within the ecommerce industry. Last year's winners included House of Fraser, Domino's Pizza, Sony, Toys 'R' Us and Vodafone, and we're very much looking forward to socialising with our fellow 2016 finalists at the glamorous awards ceremony.
The ceremony is to take place at the London Marriott Hotel Grosvenor Square on the evening of September 28th. Hosted by comedian Rob Beckett and attended by hundreds of key players in the world of online retail, it's sure to be an entertaining evening. We'll try to remember to take photos!
Best eCommerce Customer Service Finalist
This award nomination really means a lot to the whole Connox team, as it recognises our unwavering focus on customer happiness. It's not just our Customer Care team who are dedicated to providing top service and advice: every member of every team puts the customer at the centre of what we do. Whether it's adding that personalised touch when packing up your new treasures or working on the Connox shopping app to make finding that perfect piece for your home that much easier: our need to please is what drives us forward.
You can see the other finalists for the eCommerce Awards 2016 here - wish us luck!