Our current delivery times
The still ongoing spread of the coronavirus (Covid-19) poses a great challenge to each and every one of us. Here we keep you up to date on the current situation at Connox.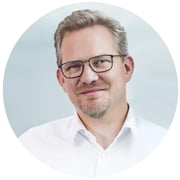 "Dear Customers,
We have been living with the pandemic for a good year now, and since then our professional and private lives have changed for all of us.
With Corona, however, shopping behaviors have also changed.
As an online retailer, we are at the center of this change and are naturally delighted about the large number of new customers and orders and thank you for your trust. On the other hand, we are faced with the challenge of processing all these orders and requests. This currently brings us to our capacity limit and a quick expansion of our team is necessary - this is unfortunately not able to be done as fast as it would be necessary and desirable.
Nevertheless, Connox has the claim to offer high-quality service in addition to high-quality products. This is always a challenge and time is necessary to respond to each request. Therefore, please be sure: Our customer service team is doing our best and will answer your request - even if it takes a little longer.
Another topic that is now also being mentioned in the media is the difficulties in the supply chain. Due to the current situation, delivery dates given to us are becoming less and less reliable. Nevertheless, please be assured: we read your messages, you are not forgotten and we will deliver your design favorites as soon as we can!
Please have confidence and understanding that it can currently take a little longer than it should. We have had passion for what we do for 15 years and that has not changed. Thank you for your patience and for challenging us and pushing us to new heights. Stay well!"
Thilo Haas, Connox founder and CEO