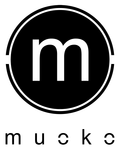 German Design Studio
Muoko is a German design company from the cultural village Neubeuern, whose aim is to take everyday objets and put them in a new light.
Since 2016, the studio has been developping and designing simple yet trendy household items in order to create a beautiful home. The products are developed in cooperation with established designers, young newcomers and their own design team. Their work is characterised by a clear design language with clean lines and a focus on minimalism. Moreover, special emphasis is placed on the quality. The company uses the best materials, respects ecological environmental compatibility and has the products made by hand in Germany.
For ecological reasons, preferably certified European woods is used. These are materials that are selected and processed with meticulous craftsmanship and with a high level of expertise. The main focus is on the quality and origin of the wood.