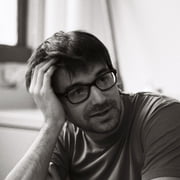 Pure and Minimalist Objects
The French designer Pierre Dubourg completed his studies with a master in design in 2007. Afterwards, he worked as a project manager for the Paris Arik Levy Studio and since 2012, he started to work as an independent designer.
With his great simplicity, Dubourg performs magic by creating pure and minimalist objects that enthuse through their ingenuity and the sustainable production.
Website by Pierre Dubourg