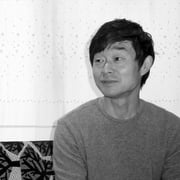 Textile Design from Japan
Akira Minagawa is a Japanese fashion and textile designer. He is probably best known for his coveted dress brand "minä perhonen", which is characterised by a feminine and romantic style and the landscape of Japan. His detailed and timeless designs combine Scandinavian with Japanese influences and thus create a unique effect.
He often finds inspiration in nature and at the beginning of his creative work he always reflects on his hands. His style is characterized by sophisticated patterns, elaborate embroideries and elegant colour shades.
Website by Akira Minagawa