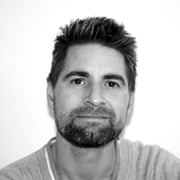 Danish design in the Blood
Peter Barreth is a Danish designer and co-founder of the design studio Versus headquartered in the Danish city of Horsens. Barreth is a carpenter and designer in the third generation, which is why you can say the Danish design is running through his veins.
His style is simple and uncompromising, having strong roots in the traditional Danish crafts and Danish techniques, which had its peak in the 1960s. Barreth's products are exclusively handmade and adapted to the specific needs of the customer.
Website by Peter Barreth