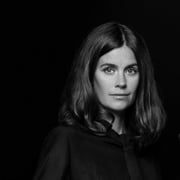 Extravagant Design from Sweden
Charlotte von der Lancken is mainly known as a member of the designer office Front Design, which stands for experimental, avant-garde designs, founded in 2004. Her designs have already become classics that get attention all over the world.
In 2015, the Swede went into business for herself with her office in Stockholm and works for renowned manufacturers. Her methods are never determined by specified materials, nor does she use the same techniques all the time. Her designs rather originate from spontaneous thoughts and ideas. She pursues the following motto: As long as you have a goal and a creative mind anything is possible. This results in designs that are unconventional and forward-looking and thus have their fingers on the pulse of the age.