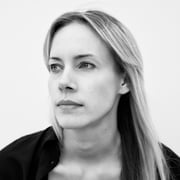 German Product Designer
Meike Harde is a German product designer, who completed her studies at the HBK in Saar. Shortly after completing her studies, she founded her own studio in Cologne in 2013 where she has since been designing furniture, accessories and lighting for different manufacturers.
While her work is characterised by the experimental use of shapes and materials, she also introduces familiar design language to new contexts. Her designs are always characterised by minimalism, that is stylishly interrupted by the careful use of special ornaments.
Website by Meike Harde